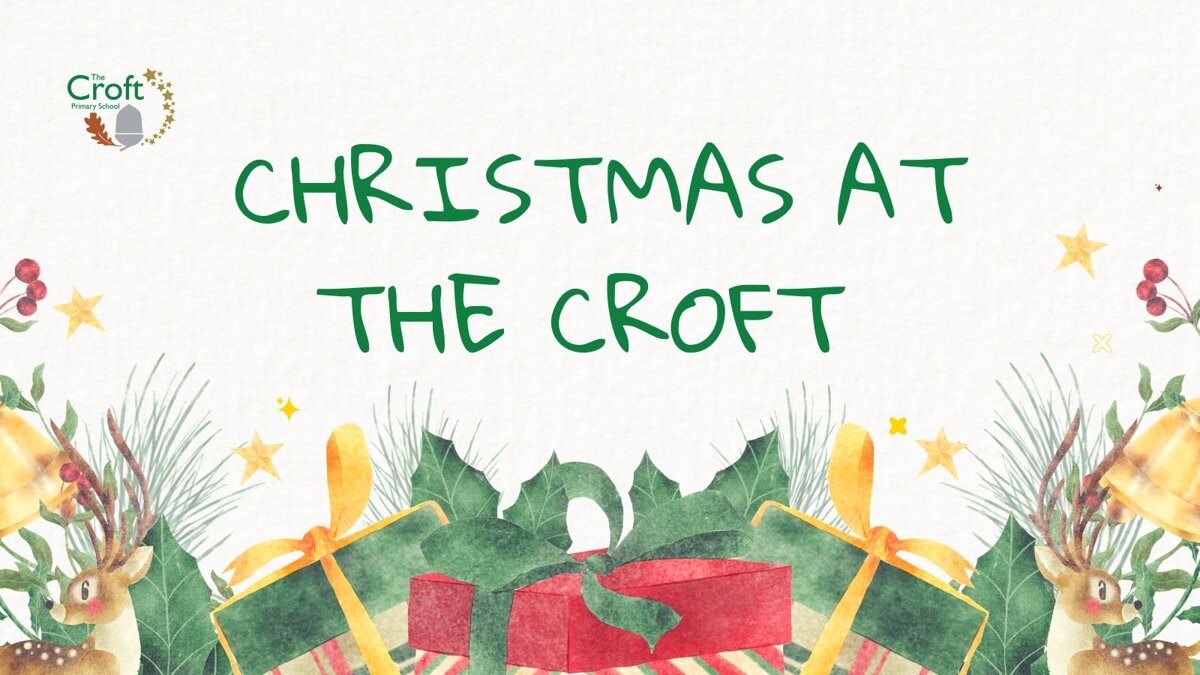 The Croft always loves celebrating Christmas, and this year has been no different. We have hosted a large number of events in which our pupils and staff thoroughly enjoyed taking part.
KS2 Carols
On the 7th of December, our pupils attend The Ridgeway Sixth Form and College for two carol concerts. Parents were able to watch their children perform some truly magical carols. All children sang in Christmas jumpers, as it was Christmas jumper day, which helped show their Christmas spirit. All money raised via ticket sales was then given to charity after the event.
KS1 Xmas Production
We also hosted a nativity production this year on the 14th and 15th of December. KS1's hard work truly paid off, as the show was a massive success. Watching our pupils put on the show of a lifetime was a pleasure, and their parents were also incredibly proud of their efforts.
Xmas Party and Lunch
Finally, we ended our Christmas celebrations with a bang by hosting a Christmas party on the 15th of December. Again, pupils were allowed to attend in non-uniform. As per tradition, we also gathered gifts for the Swindon Caring Hearts Homeless Charity. These included donations such as small juice boxes, individual chocolate bars, crisps, and bags of mini individually wrapped sweets. We were so proud of our pupil's generosity; they showed us what Christmas is all about.
We wish everyone a Merry Christmas and a happy new year!