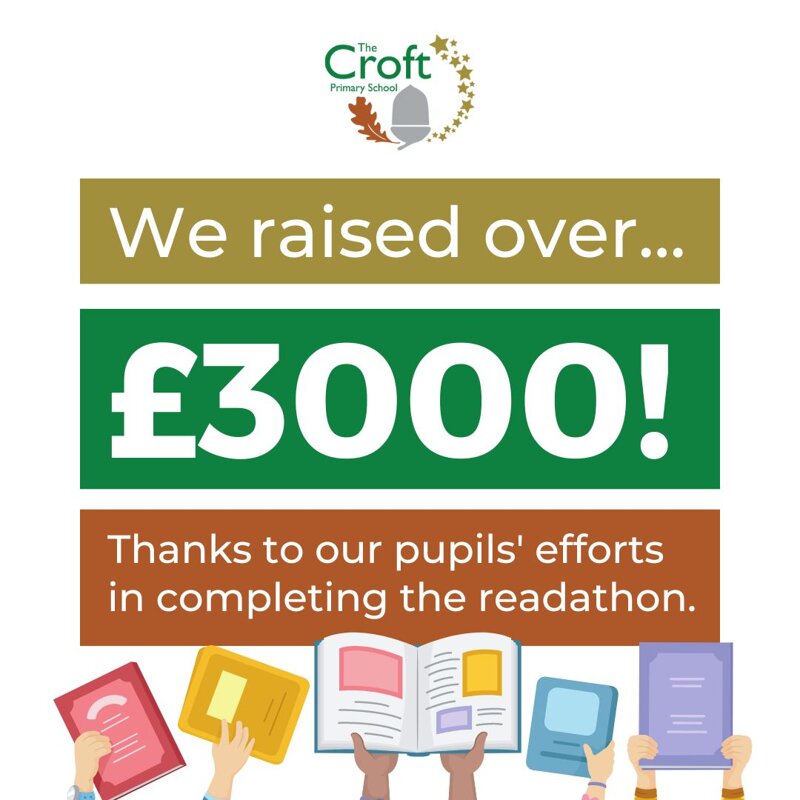 Our pupils and their families have blown us away by raising over £3,000 for new library supplies.
The reading of books is a crucial element in the education of children. At The Croft Primary School, we hope to provide an excellent library in which our pupils can explore new subjects and visit magical worlds.
For World Book Day 2023 we wanted to introduce a wider range of literature to our library. In order to achieve this we asked our pupils and their parents/carers to compete in a sponsored readathon. A readathon is a challenge where pupils are tasked with reading as many books as possible. We were hoping that with everyone's help The Croft could raise some funds to further grow our book collection, however we never expected what came next.
Amazingly our school community was able to raise over £3,000! This far exceeded our expectations. By raising so much money our pupils showed off their determination and more importantly their love for reading.
A massive thank you and congratulations to everyone who competed, you all did fantastic. With this money we will be able to order loads of new books for our pupils to explore!