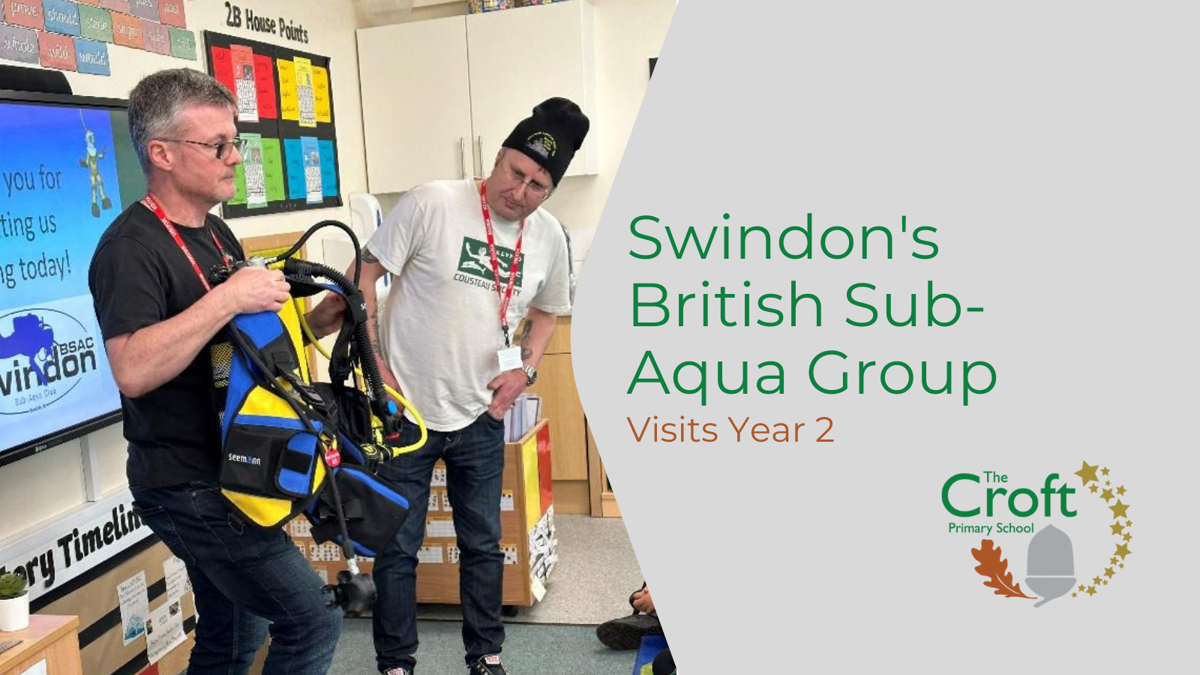 On Tuesday the 18th of April, Year 2 was visited by Dale and Paul from Swindon's British Sub-Aqua Group (BSAC).
In anticipation of their visit, the Year 2 children wrote questions to ask Dale and Paul about their experiences when deep sea diving. The children enjoyed finding out more about different creatures you can spot while diving and looking at photos from Dale and Paul's dives. Year 2 was also shown some of the equipment you need to deep sea dive with and even tested out wearing it!
Year 2's current text in English is Manfish: A Story of Jacques Cousteau by Jennifer Berne. Paul and Dale's visit helped the children to further understand Jacques Cousteau's life and his achievements.
Thank you to Dale and Paul from BSAC for sharing your brilliant experiences with us!